Photo workshops with Ocean Leisure
Expert camera tuition for snap-happy holidaymakers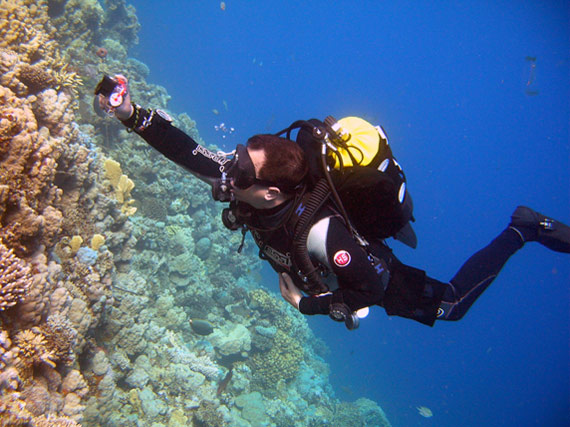 Budding photographers can sign up for week-long Digital Workshops with Ocean Leisure Cameras.
Paul Duxfield – commonly known as Duxy – from Ocean Leisure Cameras will be running a series of instructional weeks in the Red Sea, Indonesia and the Maldives this year.
plus daily talks on all-things photographic
Organised in conjunction with Scuba Travel, there are a range of shore and Liveaboard trips with various familiar itineraries.
Chances are you've dived in the Red Sea at least once, but maybe the photos you brought back were a touch disappointing? Well, Duxy reckons you should hang in there – even the familiar well-dived sites have a lot to offer amateur snappers.
Duxy said: "Ras Mohammed and Tiran directly to the north and south of Sharm el Sheikh are great all year round, but in mid summer they really come alive.
"Within the Ras Mohammed National Park are often encountered huge aggregations of Bohar Snapper, Barracudas and Batfish, amongst many other large schools of fish (and the occasional wandering pelagic!) for you to photograph."
He's equally excited about opportunities in the Gulf of Aqaba. "Tiran is a marine life extravaganza, and in the summer is the best place in the north to see turtles and sharks. If we are really lucky there are the elusive schools of Scalloped Hammerheads and occasionally even rarer toothy beasts!"
During the surface intervals, Duxy will be hovering around to offer advice and suggestions. He will also deliver daily talks on all-things photographic, from using available light effectively to image editing.
Scuba Travel has a number of Northern Red Sea Digital Workshop places available for shore- and boat-based customers, departing in June 2012. Check out the Scuba Travel website or phone 0800 0728221 to reserve a space.
MORE News