Technical safari to Big Brother
Trip adds technical edge to popular Red Sea itinerary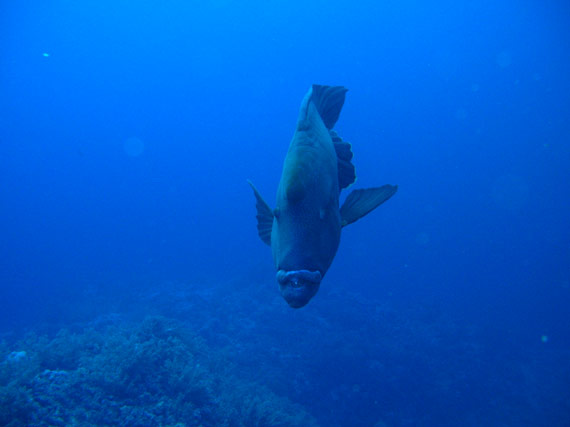 Tekstreme and Emperor are running a technical dive safari to the Brother Islands in June.
The Brothers are a duo of remote outlying reefs some miles from Hurghada in the Red Sea. Lighthouse-adorned, battleship-sized (and shaped) Big Brother is the larger of the two. This rocky outcrop even has several wrecks lying against its sloping walls, including the Numidia and Aida.
a Trimix certification is not required
There's plenty to entertain divers of all levels here from Open Water upwards, but Tekstreme's trip has the technical diver in its sights.
The outfit operates Red Sea-wide by way of Emperor Divers in Hurghada, Sharm El Sheikh and Marsa Alam. It is affiliated to BSAC, TDI and PADI TecRec.
A technical safari this coming June will take in awesome sites besides Big Brother including Abu Kafan and Panarama Reefs in Safaga, the Giftun Wall and wreck of the Gulf Fleet in Hurghada, and even the Salam Express wreck in Safaga. All dives are weather dependant.
Liveaboard for this trip will be the Emperor Elite. Trimix certification for divers is not required, but may be handy – and Tekstreme will be running Trimix and Gas Blending courses on board.
There are just 15 total places available priced 1300 euros each, so you'll need to hurry. If you fancy getting technical in the Red Sea, drop Cat at Tekstreme an email on tekstreme@emperordivers.com and gear up for the Brother Islands from June 8th 2012.
MORE News