The SUBA dive autopilot
Box of tricks manages buoyancy on your behalf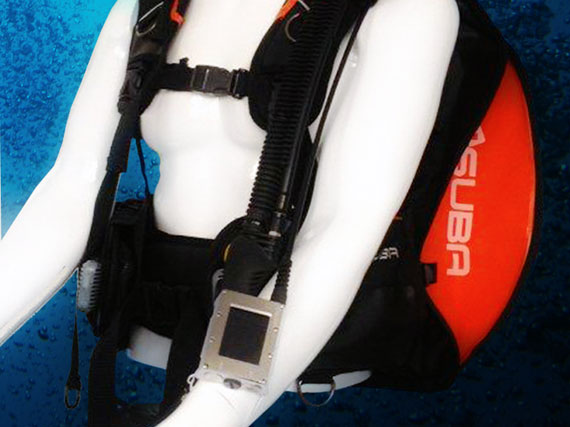 A new Swiss invention enables a diver to ascend and descend on a pre-determined course.
The SUBA – Swiss Underwater Buoyancy Assistant – is made up of three sections: a computer, a buoyancy compensator and an integrated control system.
can send a diver up or down at designated times
The computer is little rectangular box of electronics fitted where the low pressure inflator would normally be. Inside, a pressure sensor monitors the depth constantly.
So far, so standard.
But the SUBA can be pre-programmed to restrict a user to maximum depth, send them up or down at designated times, and level off for stops.
Why would you want a dive 'autopilot'? Well, manufacturer Pandora Underwater Equipment says the SUBA is ideal for training purposes. Picture yourself in charge of several novices yo-yo-ing around, and you may warm to the idea of a machine managing their buoyancy.
Because the unit handles this trickiest of skill, students can be more confident and able to appreciate scuba diving in a relaxed fashion. In turn, this is more likely to make them persist with the sport.
Christophe Glez of Pandora UWE explained: "You can use SUBA to stabilize your buoyancy for photography or to shoot a movie, for example. You can use it like your auto-pilote (cruise control) in your car and activate it or not as you want during your dive."
Pandora UWE hasn't announced pricing or distribution information, but you can drop them a line via the SUBA website to find out more.
MORE News