UK beaches in top shape
25th Good Beach Guide paints a rosier picture of our coast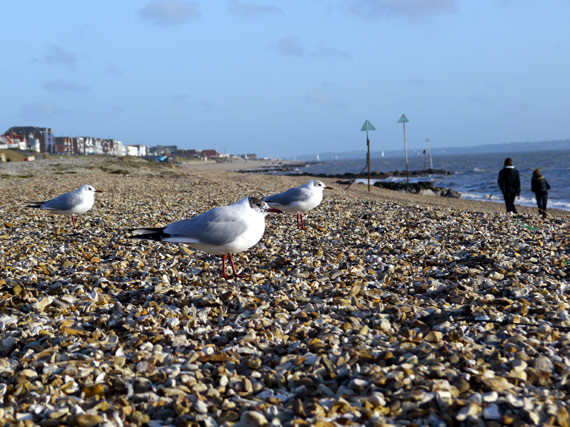 More than two thirds of the UK's bathing beaches have been ranked 'excellent' for water quality.
Charity group the Marine Conservation Society surveys our shores each year to compile the Good Beach Guide.
68% enjoy excellent water quality
Published this week, the GBG is now in its 25th year.
And the results of the 'silver' anniversary edition appear the best ever, with 68% of bathing beaches enjoying excellent water quality. That's a rise of 8%, from the previous year.
In all, water samples were taken at 754 beaches around the British coastline.
Interestingly though, the picture varies. In Scotland just 45 of 110 beaches (41%) received top marks. Here heavy rainfall sluicing crud into rivers made a big impact.
And in the North West of England it's even worse, with scarcely more than 20% of beaches making the grade.
Rachel Wyatt, MCS Coastal Pollution Officer, was pleased by the findings, but says there's work still to do.
She commented: "This is a milestone for coastal resorts to be proud of… however, this summer will see the first samples taken under the revised Bathing Water Directive which will replace the current standards with far more stringent ones from 2015.
"It's really important that local authorities, water companies and environmental regulators don't become complacent and take their collective feet off the pedal of continued environmental improvements." (ie don't flush untreated crap into the rivers.)
Might be worth checking out the Good Beach Guide online before you swim or dive in waters of the UK.
MORE News