Anglesey ScubaFest next month
Dive weekend and social shindig set for North Wales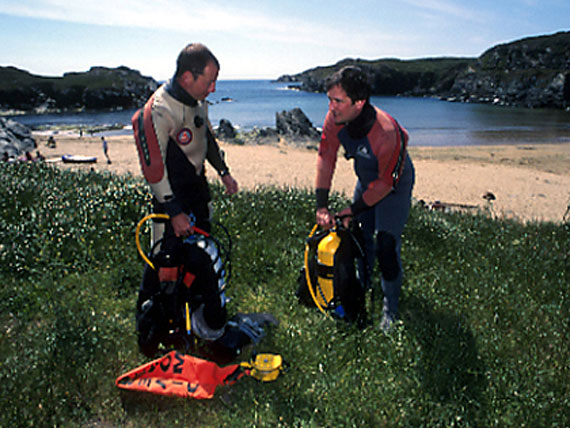 There are just three weeks to go until ScubaFest kicks off in Anglesey, North Wales.
Similar to the mothballed Divefest event, ScubaFest is a weekend gathering of water lovers at a seaside location near some cracking dive sites.
part trip weekend, part social event
It's part trip weekend, part social event, with a range of activities to suit all levels of diver.
Even non-divers, be they friends or family, are welcome to pop down and get wet on a Discover Scuba course.
At the other extreme are Rebreather sessions and try-outs.
Manufacturers will be there and happy to lend out new kit for you to try in the sea. With the diving world currently snap-happy, it's no surprise that ScubaFest will be hosting a photography splash-in.
For those of a conservation bent, Project AWARE and BSAC have teamed up to organise a beach and underwater Litter Pick.
Clubs are encouraged to bring their RHIB along, with free overnight storage available at the Anglesey Outdoor Centre.
To really get your juices flowing, there will be a hog roast on the Saturday night, along with beers and a live band.
Anglesey ScubaFest takes place over Saturday 8th and Sunday 9th September 2012, at the Anglesey Outdoor Centre in Holyhead.
Two-night B&B accommodation plus hog roast tickets cost from £67 per person, with a range of other options available. Check out the Anglesey ScubaFest website to find out more.
MORE News