Atomic Aquatics recalls Cobalt dive computer
Owners urged to check serial numbers before using their Atomic computer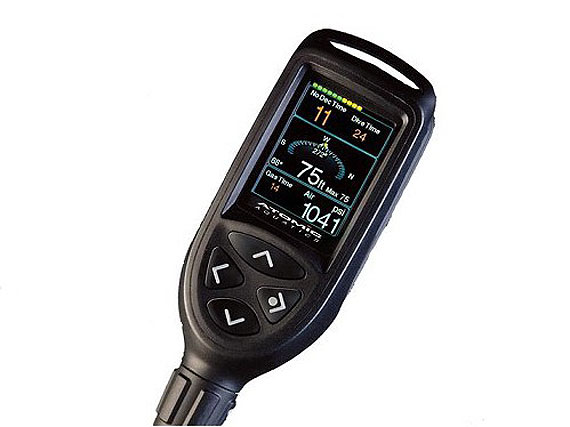 US-based manufacturer Atomic Aquatics has announced a recall of its high end Cobalt Dive computers.
The company has identified a potential flaw in the high pressure sensor installed within the head. If incorrectly assembled the sensor could leak, leading to a shattering of the lens.
a precautionary measure
Were this to happen, flying parts could injure anyone nearby. If it happened during a dive, the Cobalt would be continuously leaking gas too, forcing a diver to surface.
Thankfully no injuries have been reported to date, but Atomic is taking no chances and has issued the large scale recall.
Computers bearing the serial numbers 2210-XXXX through 1612-XXXX manufactured between May 31 2010 and April 16 2012 are affected. The first two digits relate to the week of manufacture and the second to year of manufacture. Any computers made after May 2012 are unaffected.
Atomic Aquatics advises any owners with affected units to return it to an authorised dealer for inspection. The company says Cobalt computers passing the inspection will be swiftly returned, with failed units sent to the factory for repair.
Nb: British Diver tested the Atomic Aquatics Cobalt in May 2011. Read the report and watch the video here.
MORE News