BARE wetsuits awarded top thermal rating
Three suits offer protection in water as cold as 7 degrees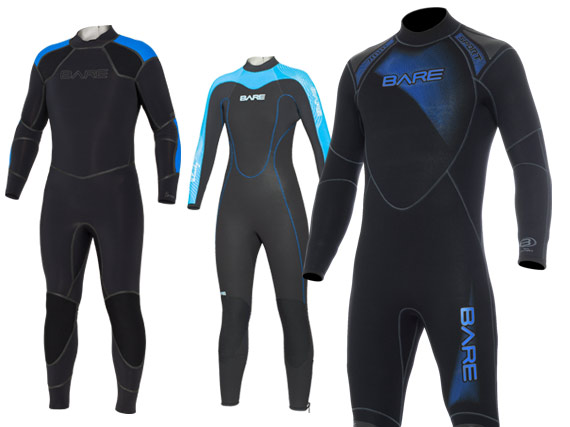 The BARE Sport, Velocity and Elastek wetsuits have all been awarded an A class CE thermal rating.
This makes them suitable for use in water at cold temperatures as low as 7 degrees Celsius.
suitable for use in cold water
Granted, most UK divers will opt for a drysuit year-round, but if you're new to the sport or prefer doing it 'old school', a wetsuit may figure in your kit config.
All three of the one-piece BARE suits given the top CE rating are available in 7mm or 5mm neoprene – and the A class standard relates to both.
BARE points out that most of its competitors sold within the UK market are rated in the lower B and C categories.
CE thermal ratings
| | |
| --- | --- |
| Thermal performance of wetsuit material | Water temperature ranges °C |
| A | 7 to 12 |
| B | 10 to 18 |
| C | 16 to 24 |
| D | 22 to 30 |
MORE News