Same sex please, we're British
No mixed shares on MV Sea Queen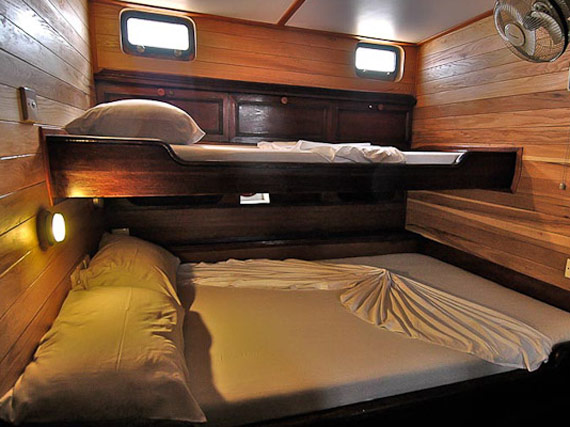 Scuba Tours Worldwide is offering guaranteed 'same sex' cabin shares on their Maldives liveaboard MV Sea Queen. 
This means if they can't pair you with a diver of the same sex, they'll give you a cabin to yourself – with no single supplement to pay.
Unfortunately, they can't offer to pair you up with somebody who doesn't snore like a train – which is always the real problem on dive trips, I find…
Digress. STW is also offering a 'Winter Special' on selected departures throughout December and January, with savings of up to £400 on some diving holidays.
Take a look at the Scuba Tours Worldwide website for more info.
MORE Travel