China dive show confirmed for 2015
Expo is one of the biggest in Asia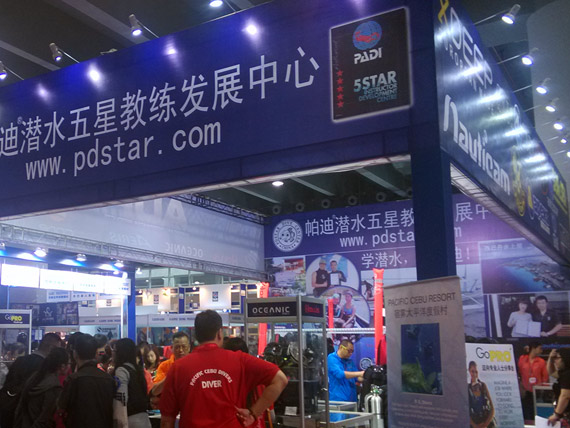 China may not be on most people's radar as a scuba-mad nation, yet you can bet at least some of your kit was made there.
That's because many of your favourite and best-known scuba brands have a presence in this rapidly growing country.
As social commentators have noted, there's a new and increasingly affluent middle class in China with money to spend and leisure time to spend it on. For the dive industry, this offers a great opportunity.
firmly established on the calendar
When challenged to name the major dive shows of the world, you'll probably list DEMA in the USA, BOOT in Germany and France's Salon de la Plongee, not to mention our own London and Birmingham shows of course.
Dive China – officially the Guangzhou International Dive Exhibition – now plans to join the list. After four successful years, organisers say the show is firmly established on the calendar and has reached maturity.
Dive China 2014 attracted many famous brands and resorts to exhibit including Sipadan, the Maldives, Philippines, Malaysia, and Poseidon CCRs.
For 2015, the show has the support of the major agencies including PADI, NAUI, CUA and SSI.
The world's dive media have already woken up to the show, including Dive Magazine, Diverchannel.com, Diveguide.com, Asia Dive Site, Dive New Zealand and Dive Pacific Magazines, African Diver Magazine, Underwater Photography Magazine, and many more Asia-specific titles.
Organisers hope to make Dive China 2015 one of the most authoritative and professional diving expos in Asia. The show runs from April 28 – May 1st in Guangzhou, China. More details on the website www.chinadiveshow.com.
Now all I need is a list of interesting Chinese dive sites, and I'll get packing – who's with me…?
MORE News