BSAC: let's get kids snorkelling
Teams up with Amateur Swimming Association for new drive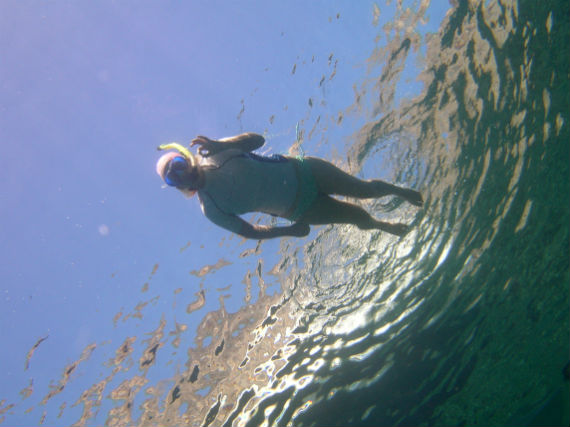 The British Sub-Aqua Club (BSAC) has launched a new initiative to encourage more children to snorkel and enjoy aquatic sports.
It has teamed up with the Amateur Swimming Association (ASA), the first time the English national governing body for aquatics and the national governing body for scuba diving and snorkelling in the UK have worked together.
teach snorkelling to children when they are learning to swim
The aim of the partnership is to introduce snorkelling to children who are already learning to swim as a way of increasing their enjoyment and encouraging a life-long love of being in the water.
Mary Tetley, BSAC's Chief Executive said: "We're delighted to be able to work with the ASA to introduce even more children to snorkelling. Snorkelling really helps to build confidence in the water as well as opening up the wider possibilities of aquatic activities, including scuba and learning more about our marine environment.
"This is a real first and our partnership with the ASA can only increase young people's enjoyment of the water and encourage a life-long love of both sports."
Adam Paker, ASA Chief Executive, said: "This is a wonderful opportunity for our two organisations to work together and encourage more children to participate in aquatic sports.
"Learning to swim at an early age is extremely important, but we also want to encourage children to try other activities so they continue to enjoy the water and make swimming a habit for life.
"I grew up snorkelling and continue to enjoy it today. It is a great sport and one that can open doors to lots of other underwater experiences.
"But it is also important that children learn how to snorkel safely, which is why we are pleased to be partnering with BSAC and incorporating the Dolphin Snorkeller course in our swimming programmes."
A new training course will launch later this year giving qualified swimming teachers the additional skills needed to deliver snorkelling lessons to children in their local pools.
And the ASA plans to include BSAC's Dolphin Snorkeller course into its Learn to Swim Framework, allowing even more children the opportunity to discover the fun and excitement of combining the two sports.
MORE News