Zeagle Sport BCDs await CE marking
Fresh range of conventional jackets introduced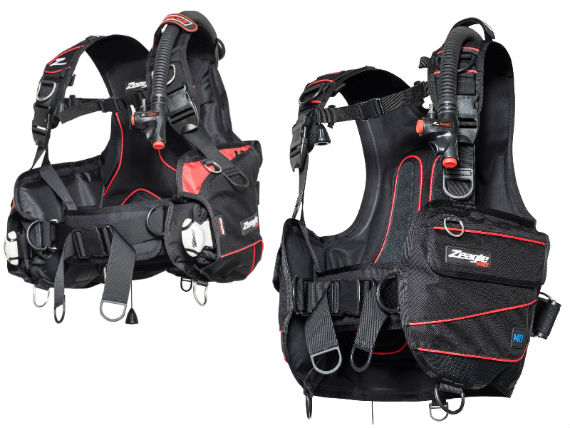 Zeagle is introducing a series of all-new BCDs under the Zeagle Sport moniker.
Sport line BCDs look bang up-to-date
The new Base lives up to its name by being as simple as possible. It is a non-weight integrated jacket style BCD with the most basic elements from Zeagle's arsenal.
The Base comes with three plastic D-rings, two stainless steel D-rings and has a 24lb lift capacity.
The Focus is a beefier proposition, thanks to six stainless steel D-rings and 36lbs of lift. It also has integrated weight and two expanding utility pockets.
Both models from the new Zeagle Sport line look bang up-to-date, and incorporate stylish red piping and accents and revised badging.
British Diver will get a first look at the new Sport BCDs early in 2016 – watch this space…
MORE News