Revised Oxygen Measurement for Divers book published
Second edition of John Lamb's 1999 reference work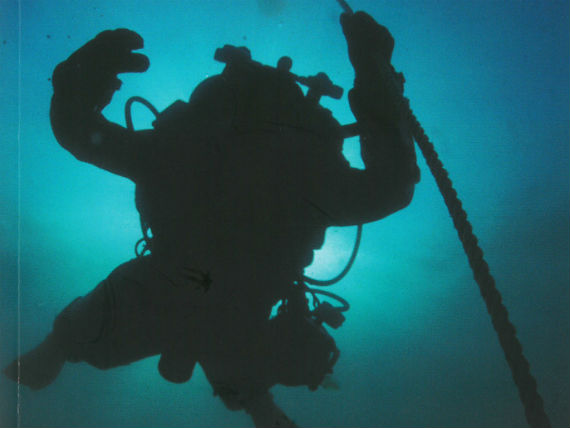 One of the definitive must-read books for divers has been revised for 2017, almost twenty years after it was first released.
John Lamb's 1999 book 'Oxygen Measurement for Divers' was penned back when the closed circuit rebreather was largely the preserve of the military and technical diver elites.
for any actual or aspiring CCR divers, this is essential stuff
Just as the popularity of the CCR has caught hold, the 2017 edition of the book has grown from four-pages covering closed circuit to reams and reams of useful information for rebreather divers.
A book crammed with several thousand words on oxygen sensors may seem tortuous to some, but for any actual or aspiring CCR divers, this is essential stuff.
According to publisher Vandagraph, the revised edition is stuffed full of nuggets of significant info that promises to become the 'go-to' book for all rebreather divers.
O2 sensors, like sharks, have suffered from some bad PR. Lamb succinctly covers key topics, explaining in plain English the reasons for sensor failure:
the effects of temperature, humidity and pressure
sensor accuracy and stability
testing sensors
Do's and don'ts
how to determine the end of a life of a sensor
advice for looking after your sensors
The author has gone for an easy-going reference book approach, hoping divers find themselves ready to pick it up and dip into it.
Explanations are described as clear and, even when describing complex principles, are structured in a very understandable way.
John Lamb has over 40 years of practical experience in the field of oxygen measurement and monitoring, from medicine to technical diving applications.
It also contains contributions from other experts in this field, including Kevin Gurr, Martin Parker, Paul Raymaekers and Dave Thompson.
'Oxygen Measurement For Divers' can be purchased as a paperback, direct from Vandagraph (www.vandagraph.co.uk) for £15.00 or as a Kindle book for £7.50.
MORE News