Worry over Solent marine environment
Red tape delays frustrating conservation groups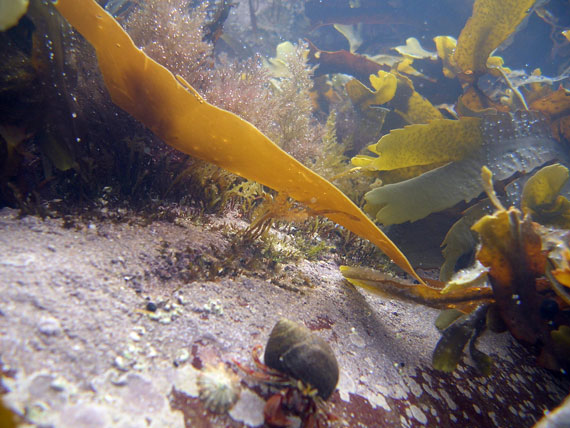 Government indecision could be wrecking marine life in the Solent and Isle of Wight regions.
So says the Hampshire & Isle of Wight Wildlife Trust, which is frustrated by the current bureaucratic dragging of heels.
MCZs should be set up quickly
There are nine proposed Marine Conservation Zones (MCZs) in the waters around Portsmouth Harbour, The Solent and the Isle of Wight – all off Hampshire's south coast.
The Trust says some of these are home to rare and delicate species, including the long snouted and short snouted seahorse. There are also chalk reefs, unusual seaweed species and stalked jellyfish.
However, a combination of bad fishing practices, irresponsible sailing (ie anchorage) and seabed dredging were all taking their toll.
Numbers are said to be in serious decline and would soon reach 'crisis point' unless MCZs could be set up quickly.
The proposed MCZ sites within the region are at Bembridge, Norris to Ryde, Yarmouth to Cowes, The Needles, Fareham Creek, St Catherine Point, Utopia, Selsey Bill and The Overfalls.
In November 2011, marine conservation groups were dismayed to learn that a government decision on MCZs was on hold.
MORE News