Crowdfunded ROV ready for sea
Watch the Fathom One video ahead of launch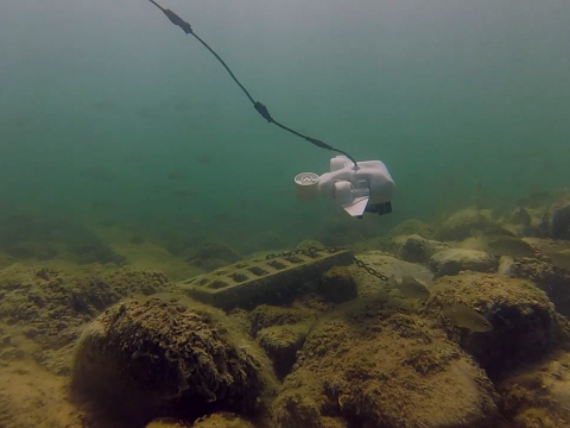 The team behind a self-financed leisure ROV are set to launch the little robot on Kickstarter at the end of August.
The Fathom One has been in development for two years, during which time the designers have spent hundreds of hours tweaking, refining, redesigning, and testing.
operating depth of 45 metres
The 'bot looks impressive. Specification includes a full HD onboard camera, built in dual, high intensity LEDs, maximum operating depth of 45 metres, and maximum forward speed of 1.5 m/s.
It also has a towable wifi buoy and impact-resistant outer shell.
The Fathom One is powered by an innovative modular thruster attachment system, enabling the owner to customise, upgrade, or pack your drone easily.
An additional integrated rail system on the bottom of the Fathom One enables you to add accessories like action cameras or lights with incredible ease.
Expected price for the Fathom is $600 (about £460 at current exchange rates), which is incredible value for an ROV of this calibre.
We'll know more when the Fathom One officially launches on 30th August.
MORE News