Up to 70% off Bali with Werner Lau anniversary specials
Siddhartha and Alam Anda Resort price reductions
Dive operator Werner Lau is offering up to 70% off resort prices in Bali to celebrate milestone occasions this summer.
On 1 June 2019 the Siddhartha Ocean Front Resort and Spa will celebrate its 10th anniversary, while the Alam Anda Ocean Front Resort and Spa welcomed its first guests on 19 July 25 years ago.
hotel prices slashed during the offer periods
To celebrate, Werner Lau has lowered the rates by more than 70% for the special birthday.
The Siddhartha opened on 1 June 2009, and a lot has happened in Bali since then; Werner Lau has integrated the resort within the surrounding landscape, launched an underwater project at the house reef, implemented environmental protection, to which the company attaches great importance, and supported many local projects.
To mark the birthday occasion Werner Lau has significantly slashed the hotel rates in the period 1-30 June: an overnight stay in a Superior Bungalow for two people will cost only 22 EUR instead of 73 EUR, while the Deluxe Bungalow during the same travel period will cost only 25 EUR per person instead of 94 EUR.
On 19 July 1994 the Alam Anda Ocean Front Resort and Spa welcomed their first guests. Werner Lau has also drastically reduced the prices for accommodation during the travel period 1-31 July 2019. One overnight stay in the Seaview or Deluxe Garden Bungalow will cost 20 EUR instead of 68 EUR for two people and only 38 EUR per person for the Bahari Villas instead of 115 EUR for two people.
The Werner Lau diving centers at the resorts have a special birthday treat in store too. You can book the 5-day unlimited house reef package in Siddhartha during June and Alam Anda during July for 99 EUR instead of 250 EUR respectively.
For more information about the Werner Lau special event, visit www.wernerlau.com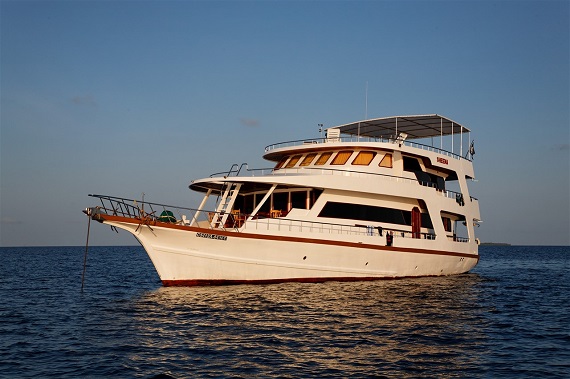 MORE Travel